Hood Suppression Systems in Brigham, UT
Quality Hood Suppression Systems for Your Restaurant
Packer's Extinguishing Services provide high-quality fire safety equipment, hood systems, and hood suppression systems to ensure your business is safe and secure located in Brigham City, but servicing all of northern Utah.
Protect your commercial properties, hotels, and restaurants with Packer's Extinguisher Service. We offer certified, quality installation and workmanship of hood suppression systems in Brigham City.
Our experience serving as firefighters has given us first-hand insight into fire safety equipment, and we'll deliver our superior quality, knowledge, and professional service to your premises.
Certified Hood Suppression Systems in Northern Utah
You need hood suppression systems in your commercial kitchen
Our hood systems are ideal for any restaurant or commercial kitchen. It works to compress potential fires so the fire can safely be extinguished.
We provide effective installation, custom-made options, and advice to help you select the correct choices to suit your workspaces.
Hood systems are designed with extinguisher mechanisms that help stop the flow of gas when a fire caused by gas is detected. At the same time, the secondary fire detection mechanisms activate to prevent grease-induced fires.
With suppression systems in place, your kitchen stands a better chance of being saved by a fire caused while using the stoves.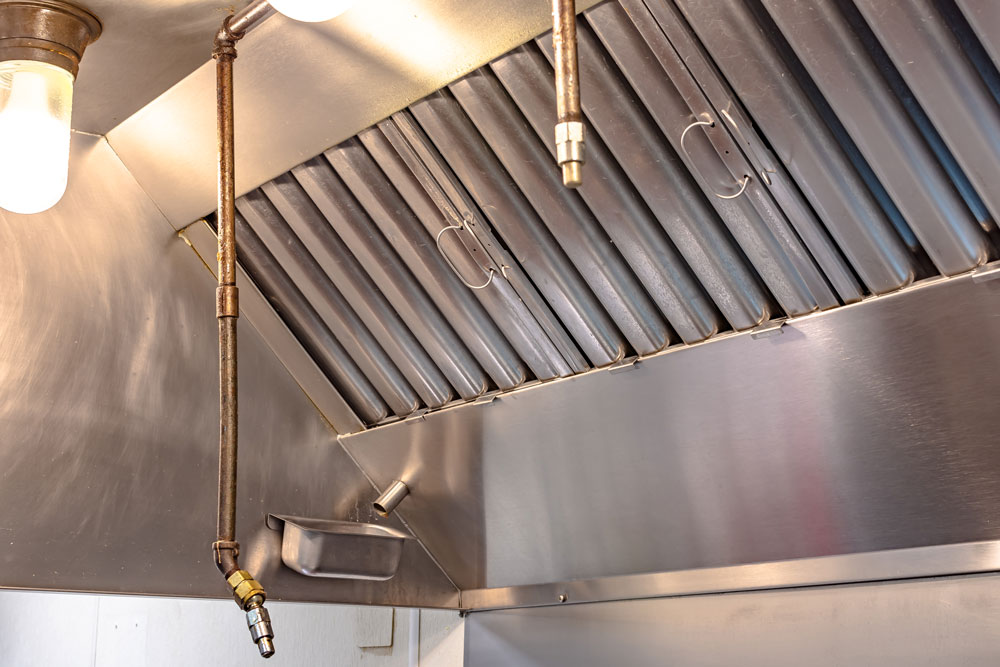 Where can hood suppression systems be used?
All commercial kitchens
Hotel kitchens
Restaurants large and small
Fast food establishments
Food trucks
Bringing You the Ultimate Fire Safety Solution for Your Establishment
At Packer's Extinguisher Service, our experienced professionals can help you choose the right fire system for your restaurant, hotel, or other commercial property.
We endeavor to provide excellent sales service, quality installations, and ongoing maintenance. Our hood suppression systems use advanced technology to detect and effectively suppress fires.
Now you can have peace of mind in an emergency
In addition to fire safety equipment, we are also gearing toward supplying first aid kits and other supplies so you can be prepared in emergencies. We do inspections as well as six years of upkeep and hydro testing.
Our team is here to answer any questions or information you may require about our products and services.
Call Us – Our Professional Team Is Here to Help
Packer's Extinguisher Services helps you keep your property safe with whole fire protection solutions located in Brigham City, and servicing all of northern Utah.
With over 30 years in the fire service and various fire protection equipment, we are the go-to experts for all your needs.