Live Fire Training
Gear Up Yourself and Your Staff With Comprehensive Fire Safety Training
Packer's Extinguisher Service is dedicated to fire protection awareness and provides excellent fire safety training in northern Utah.
As the business owner, you can now ensure that your staff knows what to do in the event of a fire emergency, thanks to tailored and comprehensive fire safety training.
With more than 30 years of serving the community as a firefighter, the family-owned company continues to install, sell, and service fire safety equipment and provide much-needed fire safety training.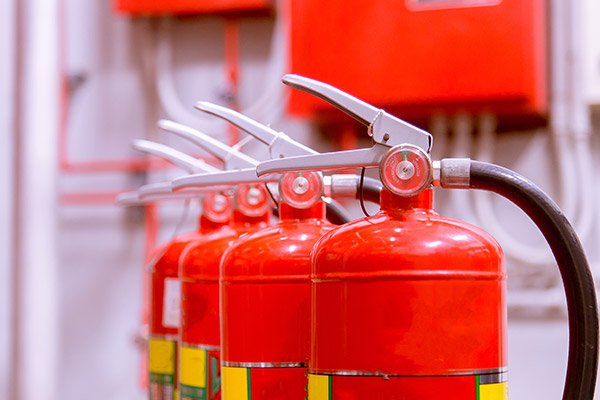 Fire Extinguisher Servicing Located in Brigham City, and Servicing all of Northern Utah
We also offer premium fire extinguisher servicing, ensuring all your installed equipment works in the event of a fire emergency.
With hands-on encounters through over three decades as firefighters and working in a fire department, you can trust our Packer's Extinguisher Service team to keep your premises fire-safe.
We cater to all commercial industries and provide exclusive training.
All our fire equipment services are in line and comply with federal laws and regulations. The equipment installed by us is of premium quality and certified.
Fire Safety Training Made Easy
Live fire safety training
We offer complete hands-on training in the use of fire extinguishers, so you can be prepared for any situation. All our courses are tailored to the individual needs of our customers through real-world applications.
We allow our students to experience live fire training; hence, we use real fire scenarios, allowing them the experience of putting a fire out with an extinguisher. Real-time experience adds much-needed confidence when required to tackle a situation.
Contact Us Today
If you are looking for expert fire safety training in northern Utah, you've come to the right place. Our experienced team is willing to assist you and your business.
Contact us for more information.